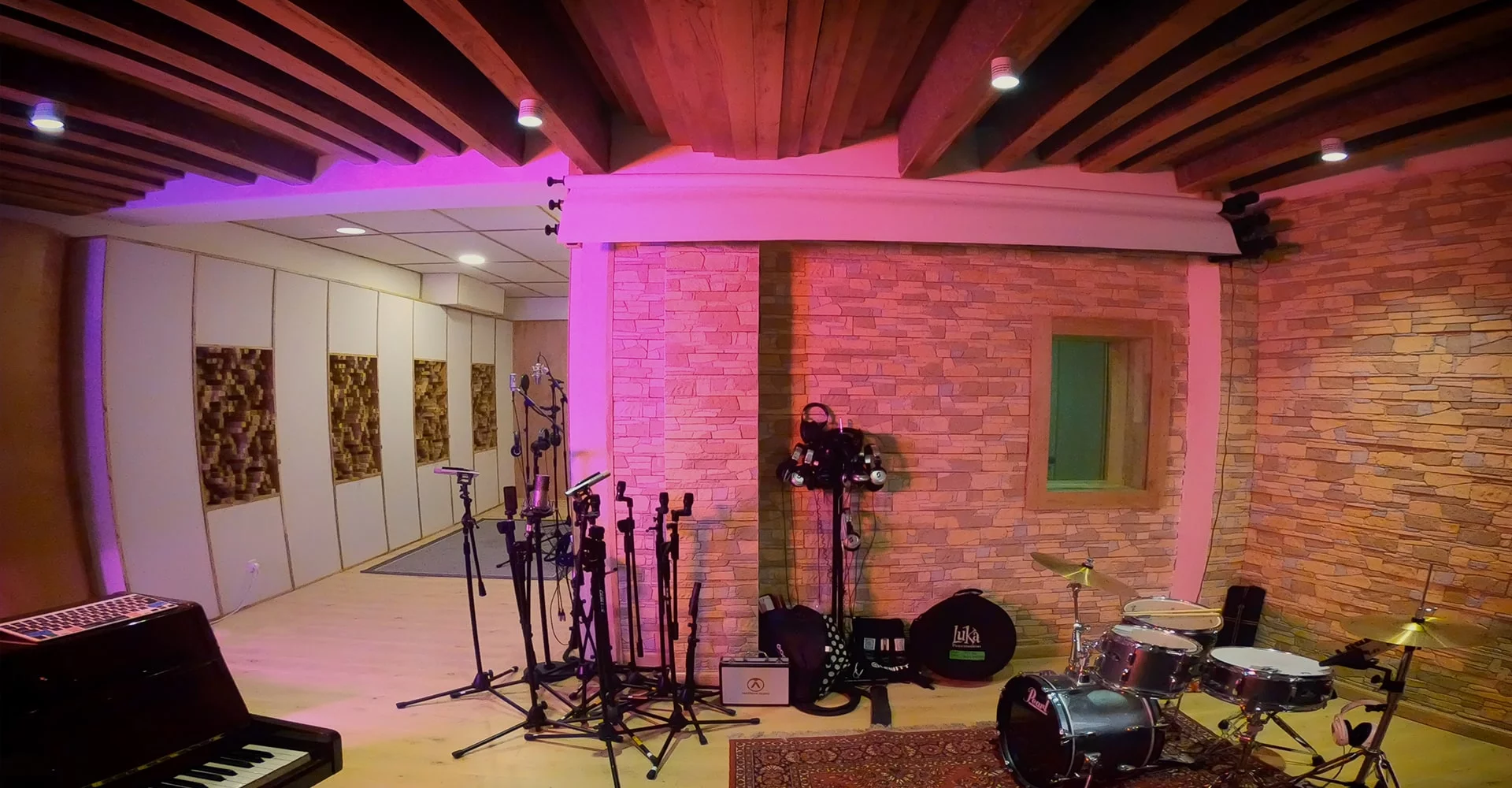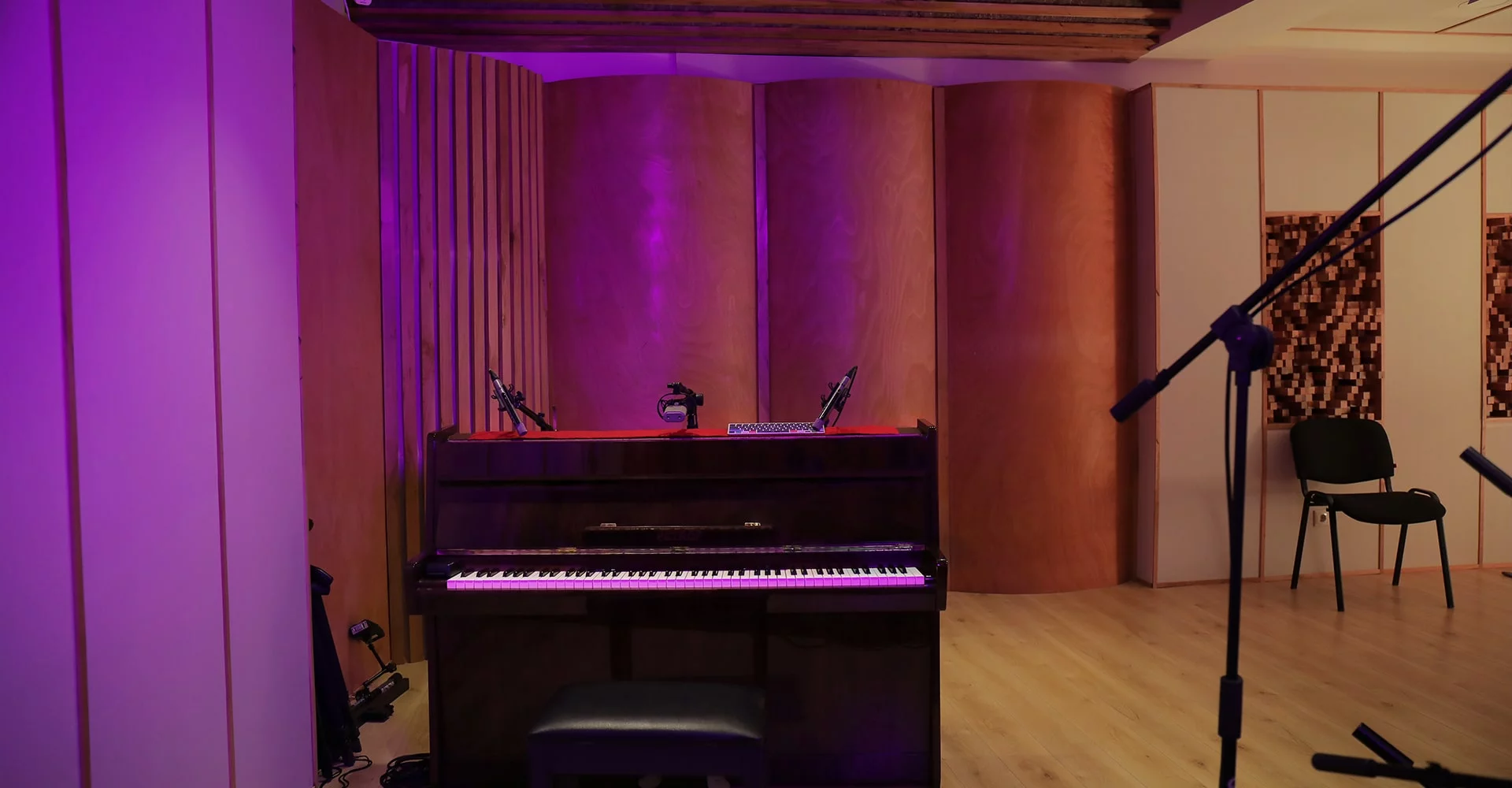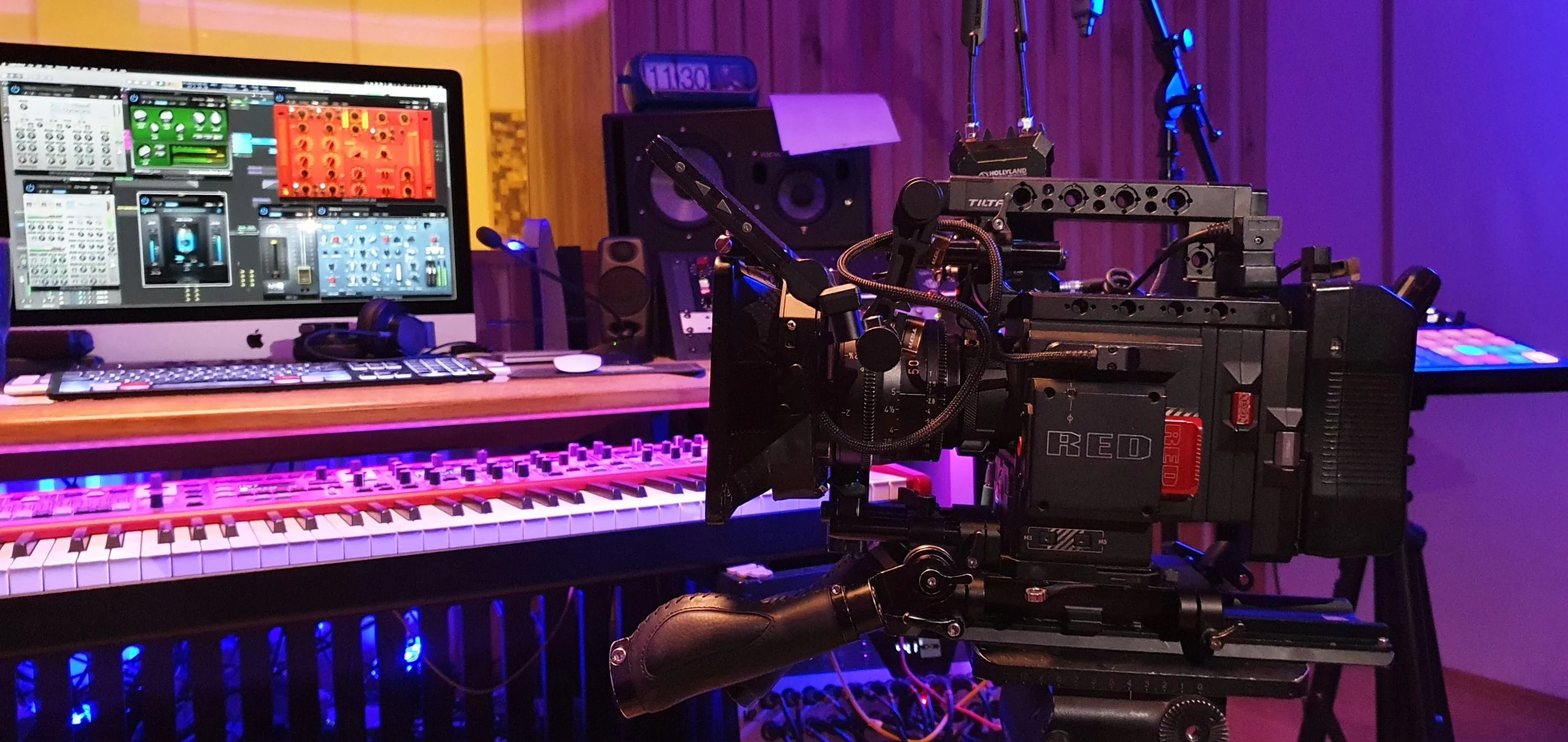 Vahagn Stepanyan | A New Chapter
One of the best acoustically built recording studio
with outstanding monitors and pristine signal path to bring your vision into reality.
Designed by American world renown acoustic designer J. Brandt.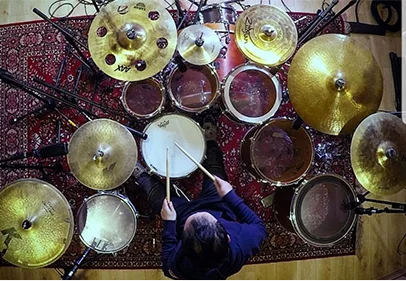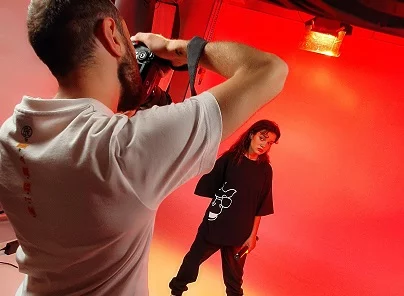 Control Room & Live Room with Incredible Acoustics
Photography Backdrop Screen with the Option of 3 colors
Photo, Video and Lighting Equipment
50″ Screen for Post-Production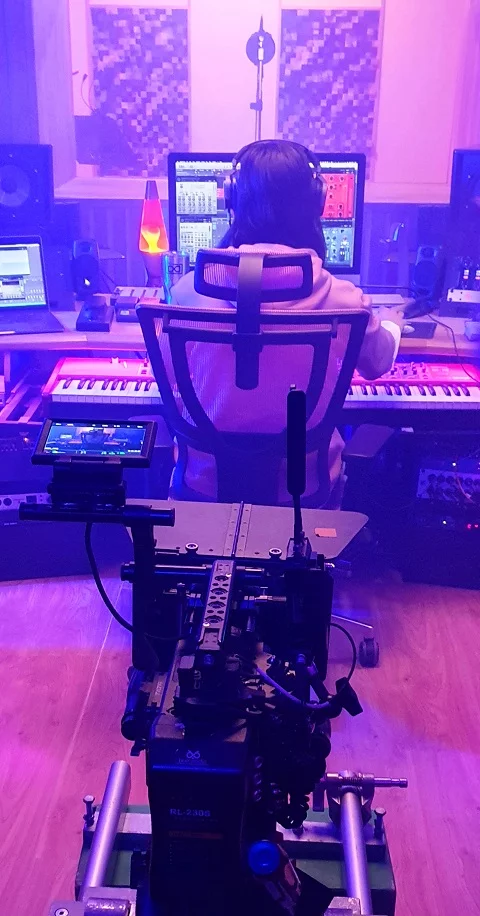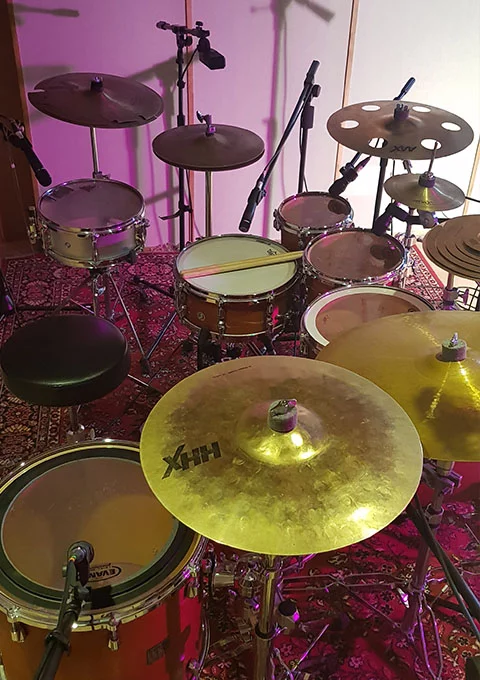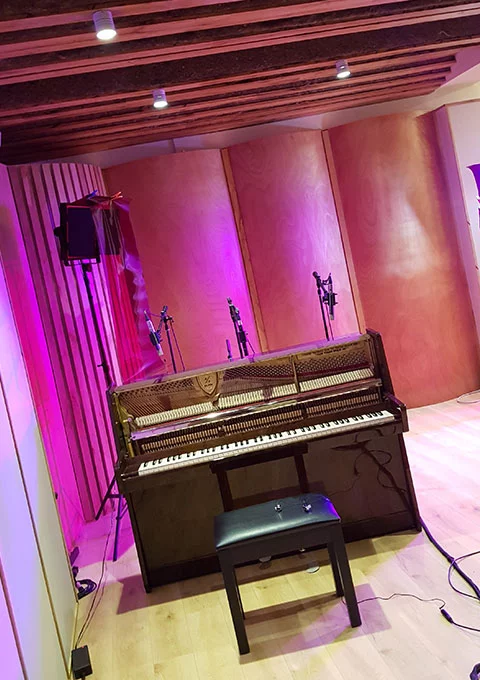 SERVICES
Vahagn Stepanyan and Stepanyan Studios are offering music & video production services.
Vahagn works with record companies, film companies, producers, mixing and mastering engineers,
recording engineers, artists and other media companies. The Highest Quality & Fast Service Guaranteed!
Remote Session from Armenia to USA. Eric Lige (Singer, Songwriter), Tiago D'Errico (Producer/Engineer), Frank Fluker (Drummer of Lalah Hathaway), Luke Pimentel (Multi-Gold & Platinum Mastering Engineer-Warner Bros.), Vahagn Stepanyan (Music Producer, Arranger).
MUSIC PRODUCTION
SONGWRITING
RECORDING
FILM SCORE/SOUNDTRACKS/JINGLES
FILM MAKING/MUSIC VIDEOS SHOOTING/EDITING
ACCESS TO THE BEST MUSICIANS ACROSS THE GLOBE
REMOTE SESSIONS
MIXING & MASTERING
ONLINE KEYBOARD LESSONS
"Stepanyan Studios" has seen incredible artists from USA, UK, India, Japan, Philippines, France,
Netherlands, Greece, Lebanon, Hong Kong and Armenia such as Armaan Malik, Melvin Lee Davis,
Sebu Simonian (Capital Cities), Athena Manoukian (Eurovision 2020), Eric Lige and many others.
GEAR LIST
Antelope Audio Verge (x2)
Aston Microphones Origin
Aston Microphones Spirit / Engraved (x2)
Aston Microphones Stealth
Aston Microphones Starlight (x2)
AKG C747 (x2)
Austrian Audio OC818 (x2)
Austrian Audio OC18 (x2)
Audio-Technica AT841UG (x2)
Audio-Technica ES935
Audio-Technica PRO 49Q
Ehrlund EHR-M (x2)
Ehrlund EHR-E
Lewitt LCT 240 PRO
Lewitt MTP 440 DM
Lewitt MTP 550 DM
Lewitt DTP 340 REX
Lewitt DTP 340 TT (x5)
Neumann U87 Vintage
Rode Wireless GO
Rode NT55 (x2)
Rode NTG4+
Shure SM58
Shure SM57 (x2)
Shure 83A
Sennheiser MZH 3015
Sennheiser EW100 (G3) Handheld Wireless
Sennheiser EW100 (G3) Lavalier Wireless
ZOOM H6
ZOOM F1 (x3)
ZOOM APH-6
ZOOM EXH-6
ZOOM SSH-6
ZOOM MSH-6
ZOOM SGH-6
ZOOM ECM-6
ZOOM APF-1 (x2)
ZOOM XYH-6 (x2)
Antelope Audio Orion 32+ | Gen 3
Antelope Audio Discrete 4
Universal Audio Twin X QUAD
Antelope Audio MP 32
Avedis Audio MA5 (x2)
Avedis Audio MD7 (x2)
Avedis Audio E12G (x1)
Heritage Audio OST10
TK Audio T-Komp 500
Artesia Pro Xkey Air 37
IK Multimedia iRig Keys I/O 25
IK Multimedia iRig Keys 2 Pro 37
IK Multimedia UNO Synth
IK iRig Pads
Nord Stage 3 88
Nektar Panorama P4
NI Maschine MK2
Petrof Upright Piano
ROLI Seaboard Rise
Dangerous Monitor ST
Focal 6BE Trio
IK Multimedia iloud Micro
Kali Audio IN-8
64Audio Custom In-Ear A12t
64Audio Custom In-Ear A18t
Audeze LCD-X
Audeze LCD-1
Austrian Audio Hi-X55 (x2)
Austrian Audio Hi-X65
Audio Technica M50 (x3)
Behringer Powerplay P16-M (x4)
Behringer Powerplay P16-I
Extreme Headphones-Direct Sound (x7)
Editors Keys SH-10 (x6)
Mackie HM-800
Sony MDR-7509HD
Klotz Titanium High End Microphone (x20)
Klotz Titanium High End Guitar (x4)
Klotz M5 High End Microphone (x20)
Klotz MC5000 (x15)
Apple iMac
Logic Pro X
Macbook Pro
Slate Media Technology – Raven Mti2
Antelope Audio Premium Plugins + AFX2DAW
Antares Auto-Tune PRO
Antares Vocal Studio
Antares AVOX 4
Arturia FX Collection
Acustica Audio Full Bundle
Celemony Melodyne 4 assistant
Eventide Audio Anthology XI
Eventide Elevate Mastering Bundle
Empirical Labs Arousor
IK Multimedia T-RackS 5 MAX
iZotope Ozone 9 Advanced
LiquidSonics Seventh Heaven Professional
McDSP Everything Pack HD Bundle
Metric Halo Production Bundle
Nugen Audio
OEK Sound Spiff & Soothe2
Prime Studio Full Bundle
PSP Bundle
Slate Digital Everything Bundle
Slate Digital Trigger
Softube Full Bundle
Sound Radix Radical Bundle
Sound Toys
Synchro Arts VOCALIGN Project
Universal Audio Ultimate Bundle
UVI Full Bundle
VOCALIGN PRO 4
Revoice Pro 4
Waves V11 All Plugins Bundle
32TB Large Collection of Virtual Instruments and Sound Design Library
Arri Alexa Mini
Canon 5D Mark IV
Color filters (x20)
Dynasun Softbox (x2)
GoPro HERO9 Black (x2)
Godox LD150R (x2)
Godox TL30 Kit
Godox TL60 Kit
Matthews Light/Heavy Triple Riser Kit Stand (x4)
Manfrotto Avenger C500 Pelican Gaffer Grip (x4)
Philips iW Blast TR (x2)
RED DSMC2 Helium 8K
Sony VCT-PG11RMB Remote Control Tripod
Slik Pro 700DX Tripod (x3)
50" TV for Post-Production
Aston Microphones Halo Portable Vocal Booth
Austrian Audio OCR8 Bluetooth Remote
Audio-Technica AT8531
Dunlop CryBaby 535Q
Expressive E-Touché
IK Multimedia iRig BlueTurn
Klotz Dx10 Passive DI-box
Nord Sustain Pedal (x3)
Photography Backdrop 3m x 3m Screen with the Option of 3 colors, White, Grey and Green
Roland EV-5
Rode Blimp Windshield and Shock Mount System
Rode Boompole Pro
Soundbrenner Core Steel
Uniman Custom 16 Channel stage box
Xvive U3 Plug-on Microphone Wireless System